Destinations
·
07/07/2022
·
—
Your dream home in Ibiza: Truth Villa at Cala Comte
You have probably been dreaming of buying a village in Ibiza for as long as you can remember, if you love the beautiful island as much as half of Europe does. Today we want to show you Truth Villa, a perfect retreat in one of Ibiza's best locations.
Because the demand for Ibiza accommodation is ever increasing, prices are usually high and it is often difficult to find good value for money. But imagine if you could buy ⅛ of a villa and go more than the usual 2 weeks per year. Add the fact of not having to worry about a thing regarding the property together with splitting the costs of maintaining the home with 7 other owners. Having a second property in Ibiza becomes much more feasible and affordable if you think about it fractionally.
Truth Villa, a dreamy Ibiza property for much less
Truth Villa in Cala Comte is a really unique development of luxury villas which have been designed to the highest standards. The indoor and outdoor blend seamlessly in this wonderful property, which offers an Ibizan true quality of living with large open spaces and a carefully designed interior.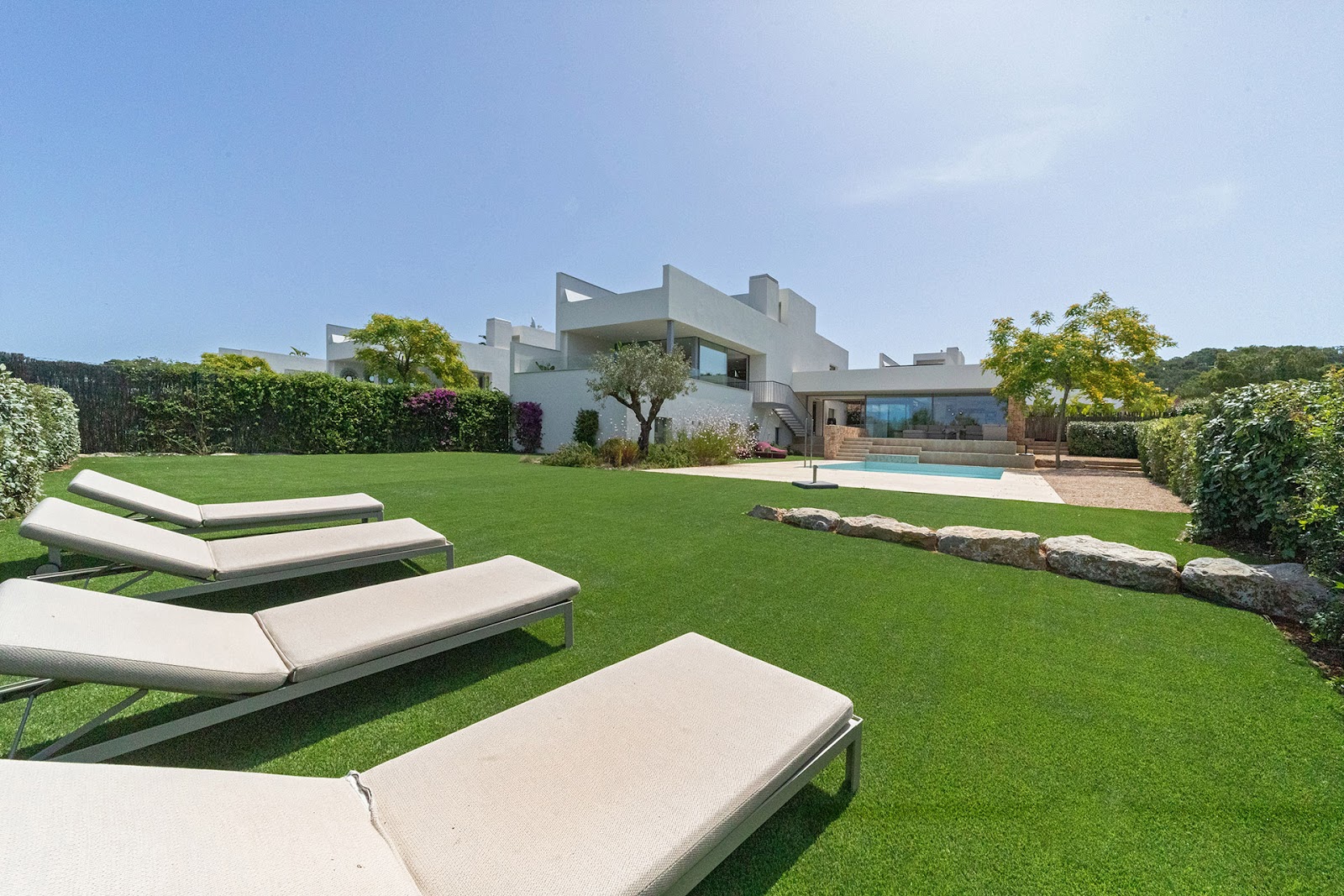 You will be able to fully disconnect and enjoy life surrounded by stunning outdoor areas and your own private pool, where every space and detail has been thought of so you can make amazing memories and get the relaxation you crave during the year.
About Truth Villa
Truth Villa comes with 5 bedrooms, 6 bathrooms and an open concept featuring ample spaces and a very well thought-of floor plan. It comes with all modern amenities and conveniences and it features a state of the art outdoor area with plenty of grass and a large modern pool.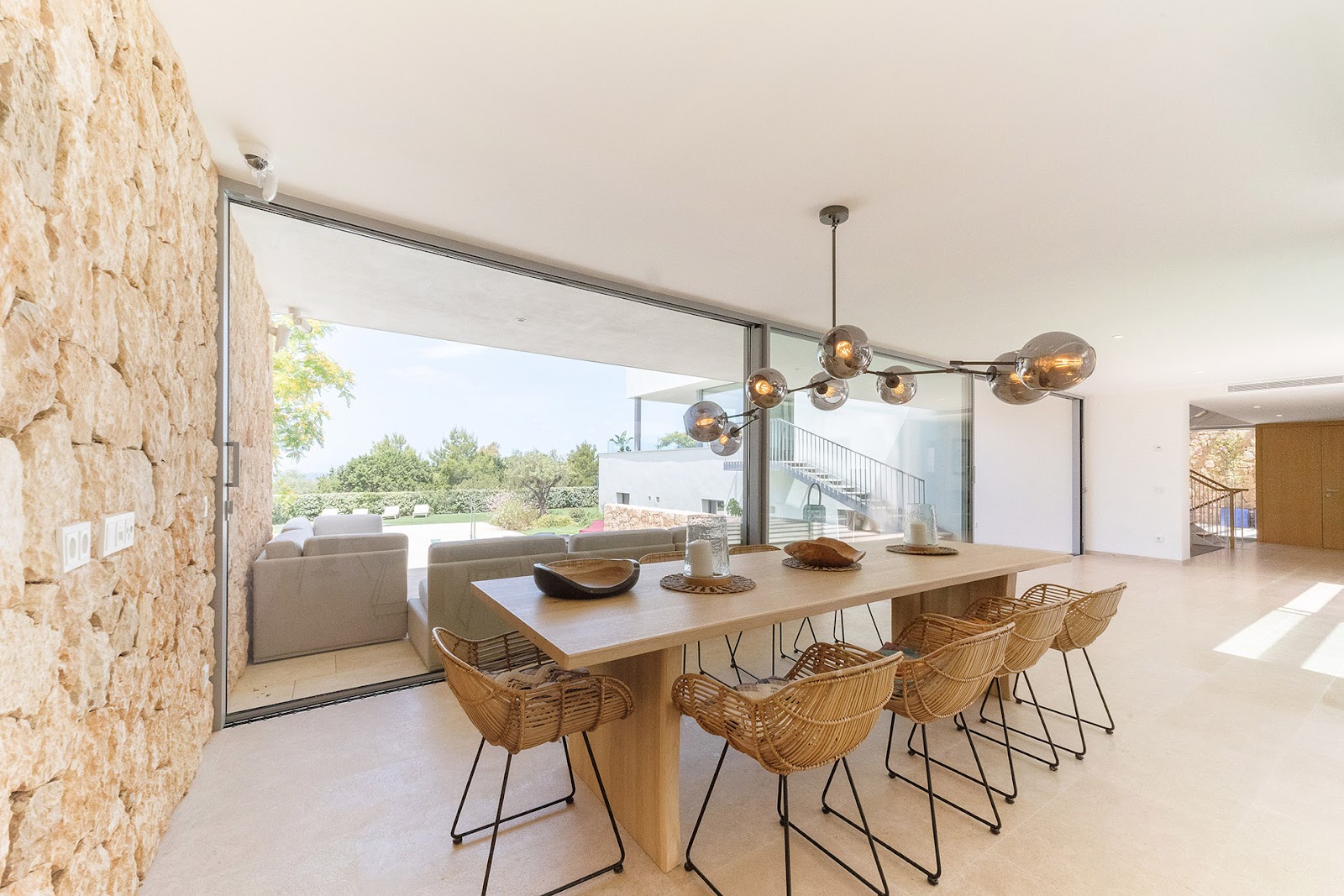 The property has 350m2 interior space and 250m2 of terraces, topped by a private modern pool and pristine gardens. There are elegant and luxurious finishes in every corner, from beautiful local stone and Silestone countertops to Miele appliances and top of the line Porcelanosa tiling. The beautiful rustic stone walls blend in with modern kitchen cabinets with clean lines and solid wooden materials across the home, blending a natural local charm with an impressive contemporary style.
About Cala Comte
Cala Comte is surrounded by several fine sand coves bathed by wonderful turquoise waters. Its crystal clear beach water is safe for small children. From the beach, ranked among the best in the world, you can contemplate the islands of Es Bosc, Sa Conillera, Ses Bledes y S'Espartar.
There are many great dining options at the many restaurants which sit on the different cliffs, which will offer spectacular views of the area. Most of them are accessible by foot and offer deliciously fresh seafood.
Cala Comte is still accessible to many popular areas on the island: you can take a short ferry ride to San Antonio, one of its main resort areas. It is full of legendary cafés and clubs. It is also a 20 minutes stroll to 7Pines Resort Ibiza, a luxury resort with a spa, restaurants and bars which are open to non-hotel clients.
Why you should become a VIVLA owner of this Ibiza home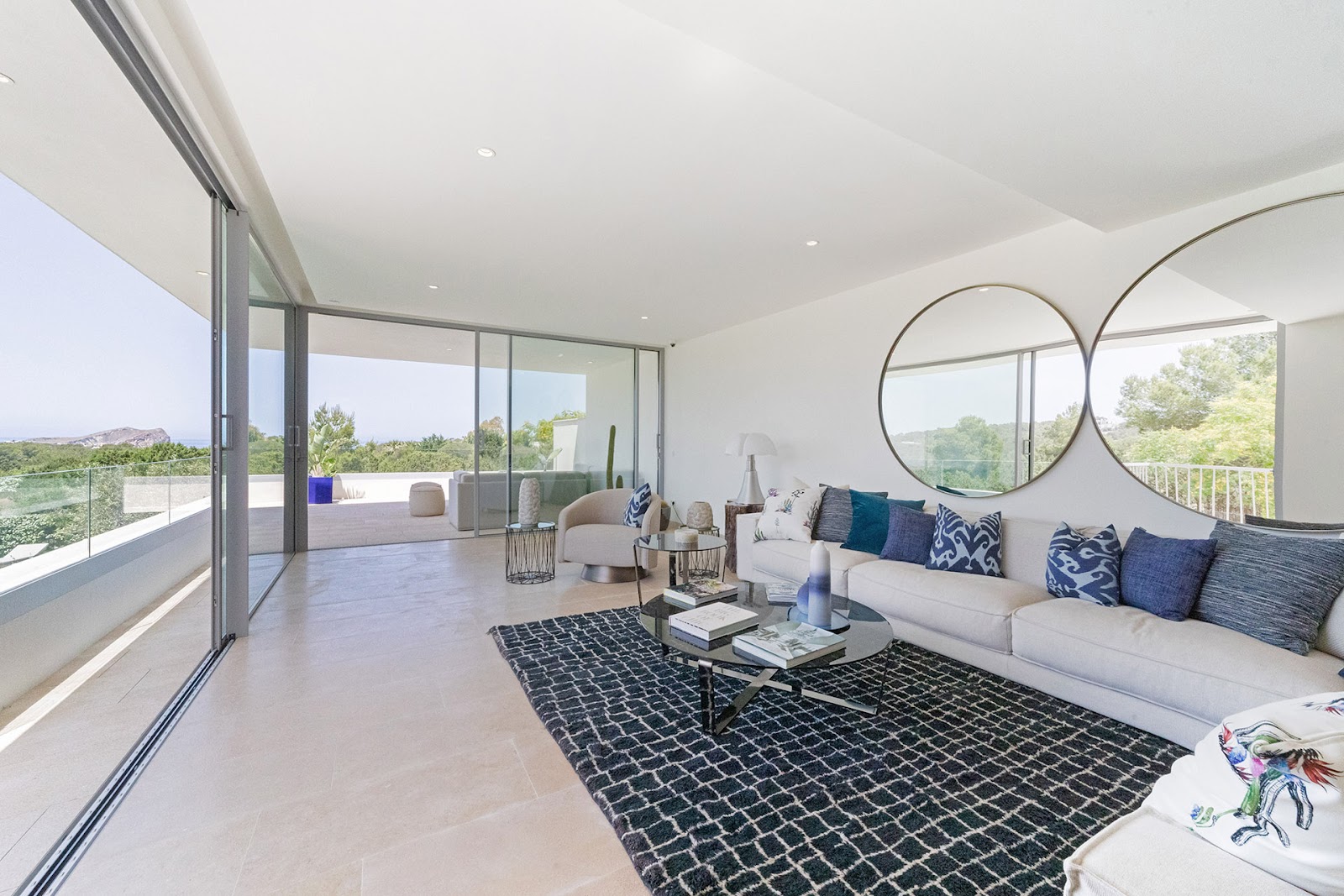 Becoming a co-owner of Truth Villa in Cala Comte means you get to enjoy an amazing house in Ibiza more than a few weeks in the summer. You can actually change your lifestyle, visit the island any time of the year, and work from there.
You get 44 days of use per year, so you can improve your work-life balance. The fact you can change scenarios and experience Ibiza's daily life will help you achieve mental peace and a much more balanced mindset.
VIVLA's flexible ownership lets you buy just what you need of an absolutely stunning property in a dream destination like Ibiza, which has everything you need for a perfect retreat stay in Spain.
Find out more about the Truth Villa in Cala Comte here or and book a call here to find out how you can become its owner in an easy and flexible way, with all the benefits VIVLA has to offer.
Don't forget to visit our listings to view other properties in Ibiza.