Destinations
·
10/03/2022
·
—
Five top long-stay destinations in Spain
Many tourists who go spend their holidays in Spain are so in love with its climate, gastronomy and culture that they prefer to stay for longer periods of time. Today we introduce you to five beautiful locations to do so.
Spain is one of the most important touristic destinations worldwide and it attracts a large number of international tourists every year, a number that is on the rise. In 2021, the country received 12,196,290 more tourists than the previous year, according to official data from Epdata. But what are the preferred destinations? Here are 5 dream places worth visiting if you spend your vacations in Spain. Be very careful; you may like them so much that you may stay much longer than you had planned.
Majorca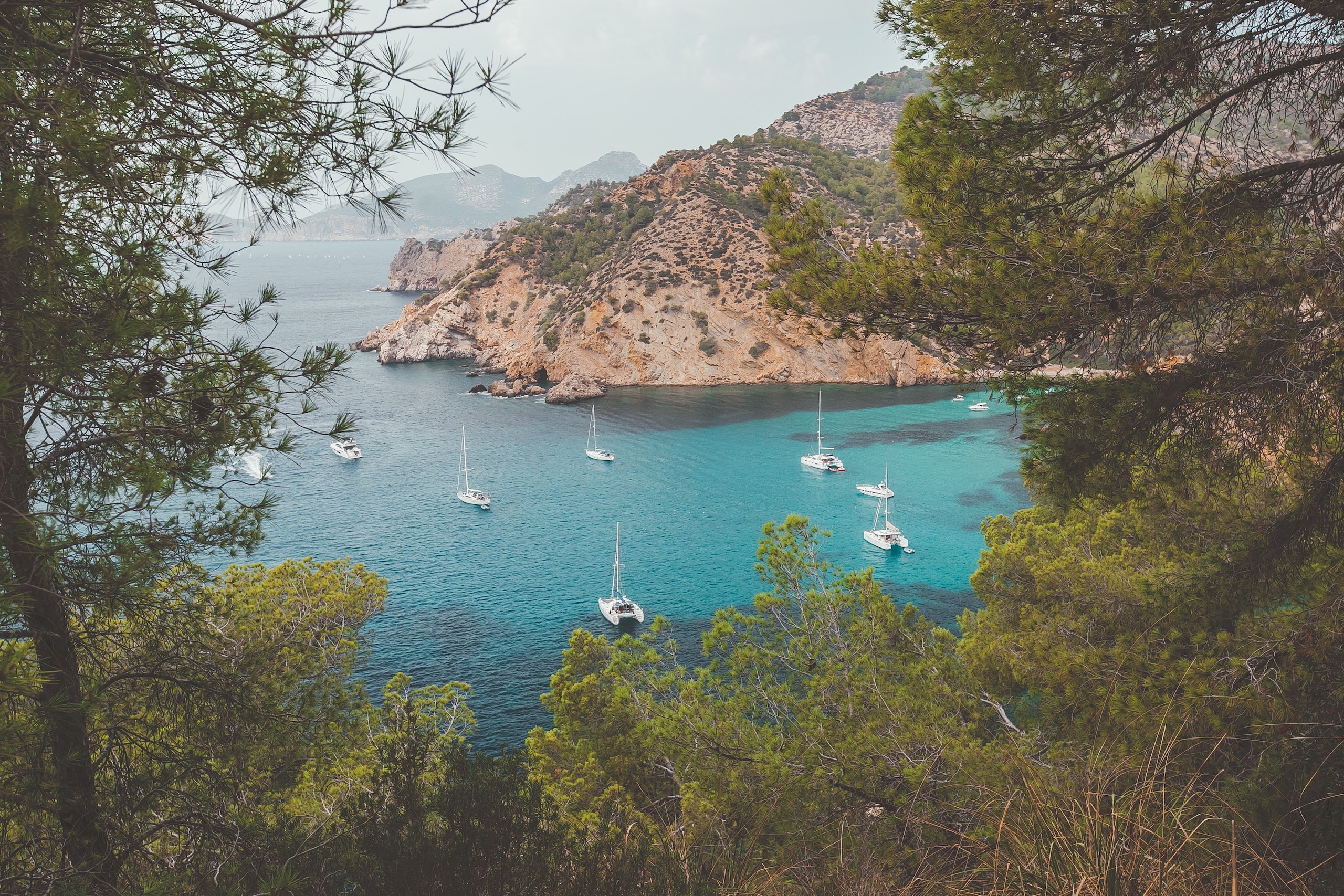 The Balearic Islands, bathed by the Mediterranean Sea, are one of the most popular destinations for both vacations and long stays in Spain. Majorca, or like Spaniards call it, Mallorca, is a favorite location for foreign tourists, perhaps because it is a place where tradition mixes seamlessly with glamour and visitors always feel at home. Its international airport facilitates fast and comfortable air connections from any European origin.
Its nature is diverse and fascinating, so most of life happens in outdoor, open spaces, both inland and on the coast. Majorca has it all: beaches of incredible natural beauty, charming small towns, chic city life with the latest craze in beach chill outs and night life, fishing tradition, unique panoramic roads and, of course, the impressive cathedral of Palma.
Ibiza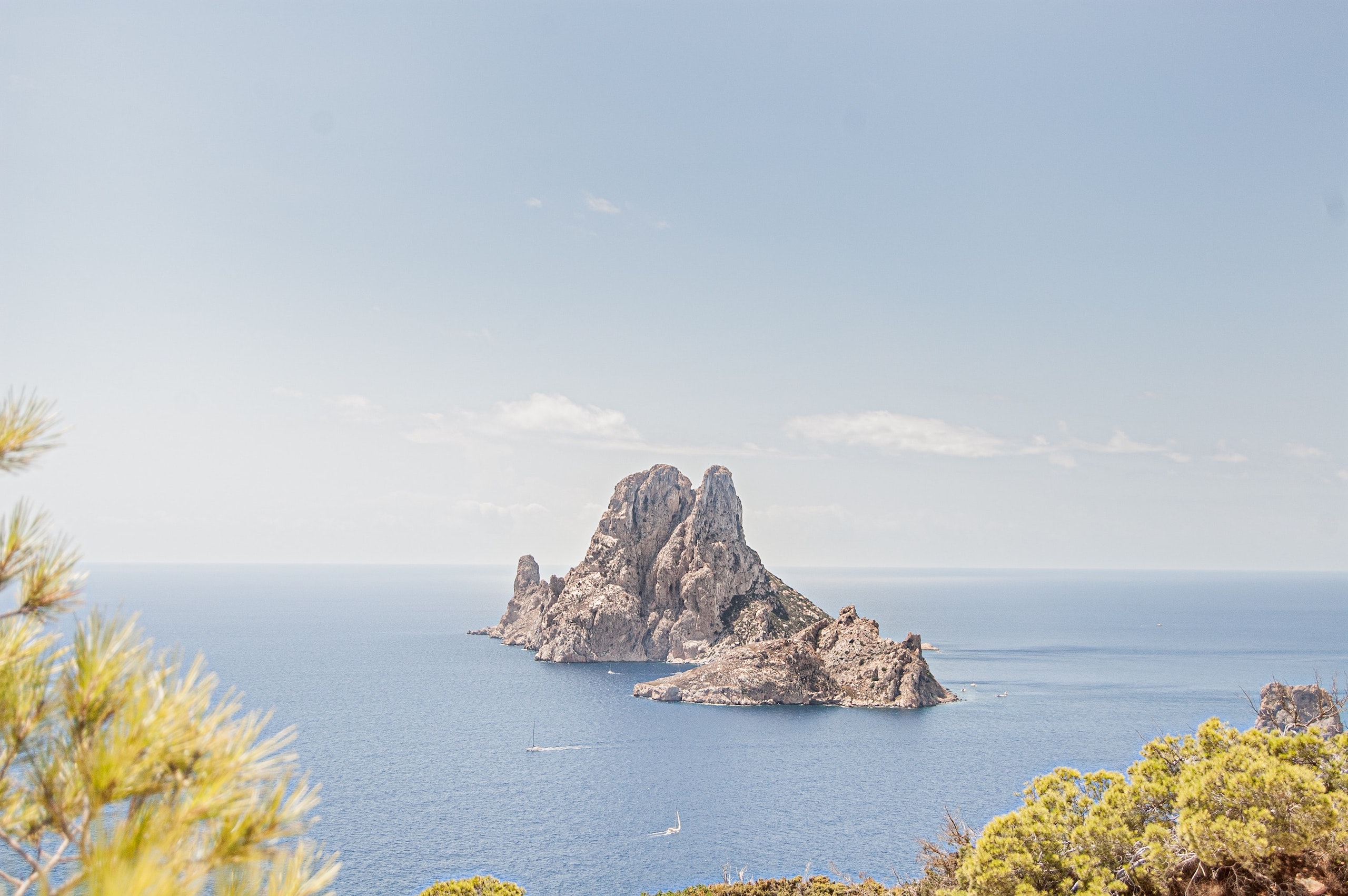 Ibiza is another wonderful island of the Balearic archipelago. Smaller in size than Majorca, it has a special charm during both Summer vacation and long stays any time of the year.
Ibiza can be a fun destination in terms of nightlife, but it also has a delicious inner calm that might skip the eye at first. The essence of Ibiza is in the hippy markets – the best known is Las Dalias -, in its small coves facing the open sea, in the picturesque corners where you can have a pan tumaca for lunch and in its unforgettable sunsets.
Málaga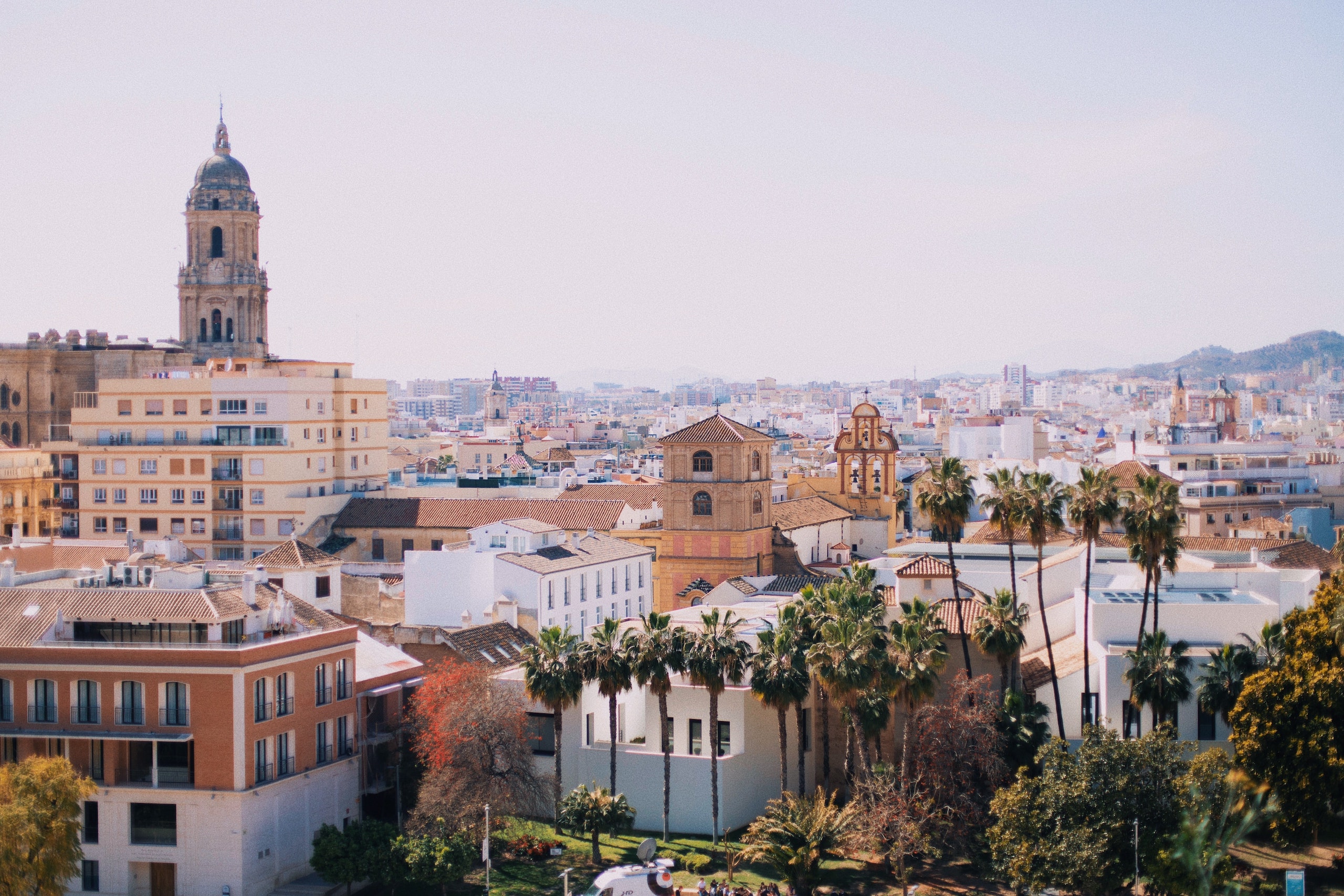 Another holiday destination that has everything you might be looking for to make it your fav spot and enjoy good weather all year round is Málaga, a cosmopolitan city with an unstoppable projection. It is not surprising at all: the capital of the Costa del Sol has a wide cultural heritage and a very extensive gastronomic offer, in addition to the climate, which is usually glorious 365 days a year.
You can not miss the impressive Alcazaba, a fortified Arabic palace filled with exquisite gardens, unique architecture and an air or whimsical beauty, the elegant Larios street (one of the most expensive in Spain), the Cathedral – popularly known as 'la Manquita' -, the Picasso Museum dedicated to the great local painter or the Roman Theater, built in the first century under the order of Emperor Augustus.
Marbella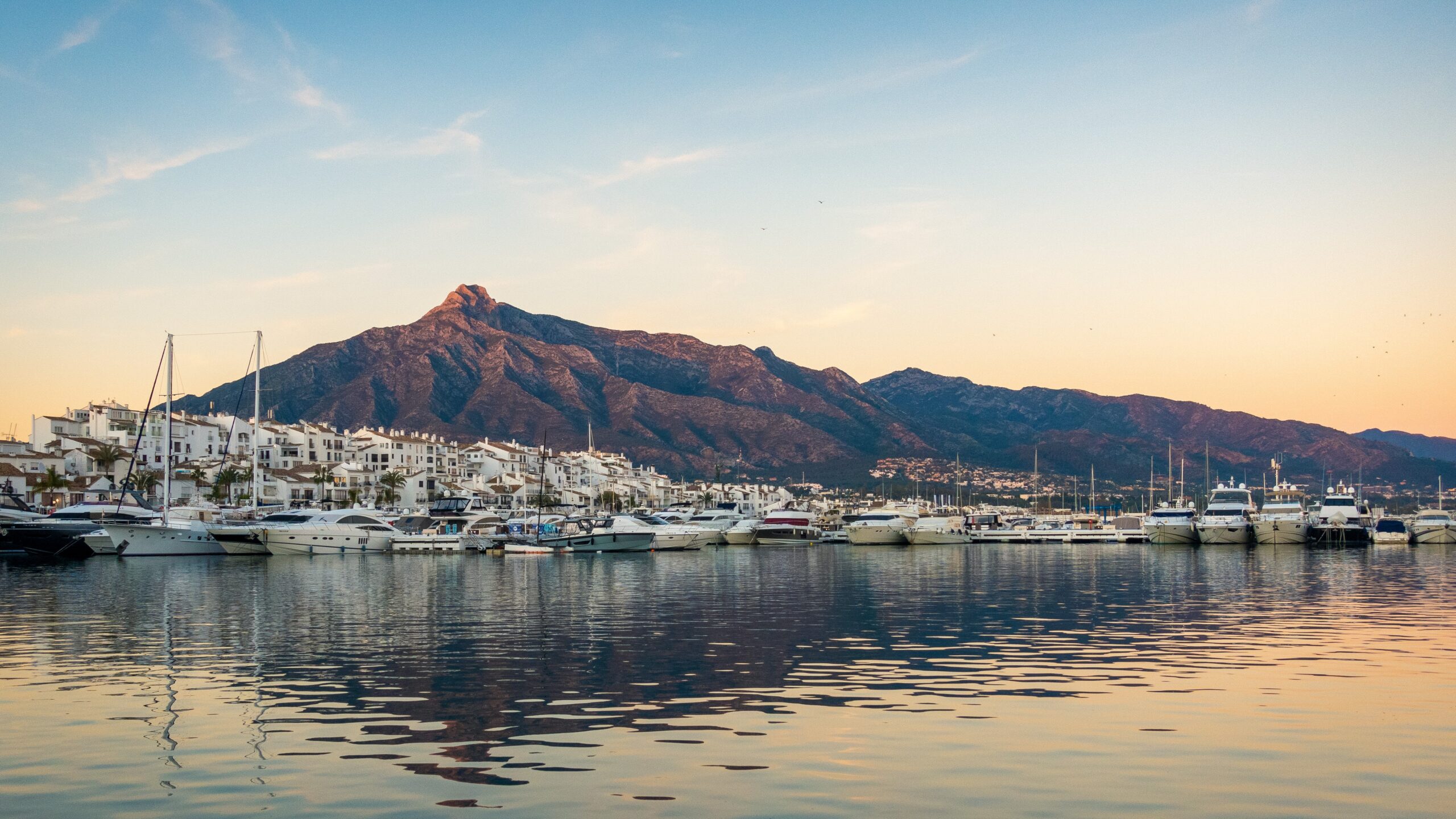 ‍
About 60 kilometers from Malaga is Marbella, which holds the title of the most luxurious city in Spain. It is an old fishing village which since the 1960s has rapidly evolved into a very exclusive place that attracts a large number of international tourists every year and whose main hallmark is Puerto Banus, a marina where luxury yachts dock in a one of a kind environment, filled with famous restaurants and bars, an exuberant city life, and a commercial area with the best international designer brands.
However, those who still want to soak up the essence of Andalusia during their Spanish holidays, can definitely do so in this town. In addition to its most glamorous part, visiting Marbella means visiting its white houses adorned with geraniums, discovering the Roman legacy or having churros con chocolate for breakfast.
Canary Islands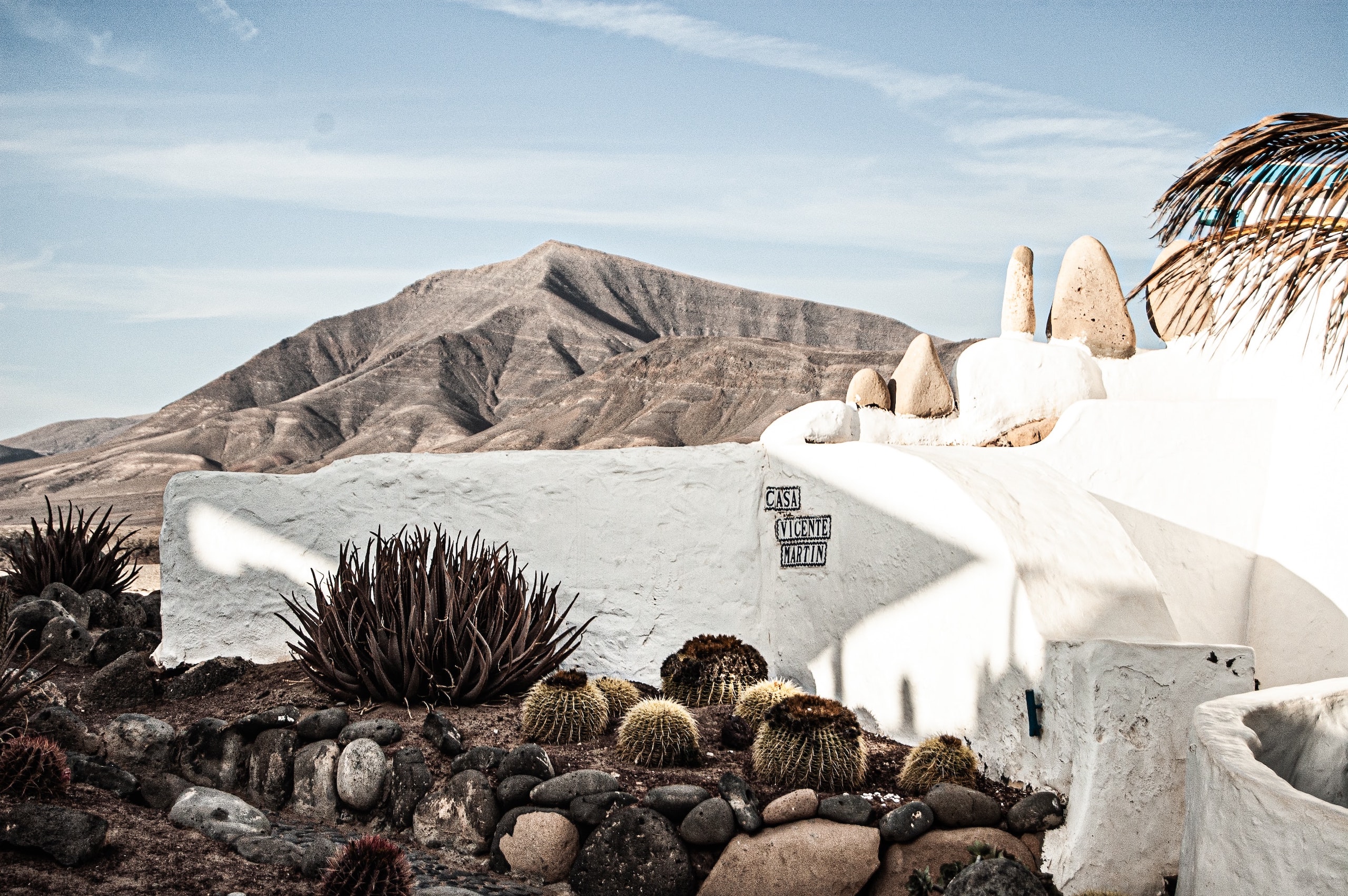 To finish this top list of 5 dream places to do long stays in Spain, we propose an archipelago in the Atlantic where you can disconnect and renew your energy. Tenerife, Gran Canaria, Lanzarote, Fuerteventura…, all offer a variety of volcanic landscapes that are really extraordinary and natural.
The Canary Islands is one of the places with the greatest biodiversity in the world: its colorful lands contrast with the blue of the ocean that bathes its paradisiacal beaches. In terms of gastronomy, the Canaric culinary art knows how to fuse tradition with haute cuisine, delighting those who visit the restaurants of prestigious chefs such as the Padrón brothers.
Why settle for a vacation?
These dream places deserve to be enjoyed for longer. Owning a home through multiple ownership in any of these areas is a unique opportunity to invest in well-being and quality of life.
In Vivla you can find the house of your dreams from a curated list of spectacular properties from ⅛ of the purchase price and an annual use of 6.5 weeks. We work with local experts to offer excellent personalized services at every stay, and we take care of all the legal aspects of purchasing and managing the home, forever. You fully own your share of the house, which you can resell at any time.
Do not hesitate to contact us for more information about our houses, or tell us what you are looking for.