What types of real estate exist
Are you looking for the ideal alternative to multiply your money? There's no doubt that real estate is the perfect option to start building wealth in the long term.
Yes, it's true that the recent crisis hit the real estate sector hard. But, if you take a look back you will realise that it's one of the most profitable economic engines of the last few years.
In the end, we all need a roof over our heads and a place to work, don't we?
Well, now you can invest in luxury properties in the most exotic destinations in the country like the ones we have in Vivla.
Will you join the performance?
Types of real estate that exist today
Let's take a look at a list of the types of housing that currently exist so that you know which is the best project to get involved in:
Single-family homes
We begin with single-family homes. These are structures where a family unit lives, understood as a group of people who have a family bond and who live together in the same space.
Most of the buildings we see in the street are aimed at family units. However, this will depend on the place, as neighbouring areas are not the same as the city centre.
In other words, they are buildings inhabited by a few people who have some kind of relationship and are not in the horizontal property model.
Now, among the types of single-family dwellings we have:
Chalets
First we have the chalets, which are those that are separated from the others except for a wall that is connected to another building. In this way, they have three free facades and one is in permanent contact with another structure.
They are often seen in residences or suburbs, because it's a way of building more units on less land.
Houses
These are also called detached single-family units. These are those that are not in direct contact with any building. In some cases they have an adjacent plot of land where you can plant a garden or just share with friends.
Estates
On the other hand, we have the estates, which are those slightly more rustic structures that are used for agricultural or livestock purposes. However, on many occasions families own them for simple recreation or as a "summer house".
They are characterised by having a lot of space around them and sometimes several buildings are included on the same plot of land.
Have you ever wanted to live in a place like this? Well, at VIVLA we have a catalogue of all types of homes so that you can own that second home you've dreamed of.
Multi-family homes
Now it's the turn of multi-family homes. These are those where different real estate properties coexist under the horizontal property regime, so they have rules in the common spaces to facilitate coexistence.
Among them we find the following types:
Studio type
The studio type dwelling is one where all the internal spaces are shared. That is to say, the bedroom, kitchen and bathroom are all in one place without any type of separation.
In most cases the price is much cheaper because it's quite small and it's used by couples or single people who are just starting to work.
Flat
A flat is a dwelling where all the spaces are properly delimited and it has at least two rooms.
In this sense, as in the case of the studio type, people share a building with other human beings, so they are governed by the rules of horizontal property.
Apartment
The difference between the flat and the apartment is that the latter has only one room, although its spaces are also well delimited, something that does not exist in the studio type.
In cities where the price of housing is quite high, this is usually a very interesting option.
Penthouse
Meanwhile, a penthouse is a dwelling that is located on the top floor of the building and it's usually more expensive because it has a better view and more privacy than the lower floors.
In addition, it's important to note that a penthouse can be a studio, an apartment or a flat depending on the segmentation of the space and the number of rooms.
Duplex
We continue with the list and now it's time to talk about the duplex. This is a two-storey dwelling connected by a traditional staircase.
One of its characteristics is that it shares building and services with other properties, so they follow the horizontal property regime.
Commercial housing
Lastly, we have commercial housing, which is used for purely commercial purposes. Here we have office buildings, warehouses, petrol stations, shops and different types of premises.
In most cases, they obtain income from rent, although there are currently other methods that generate more or less profit.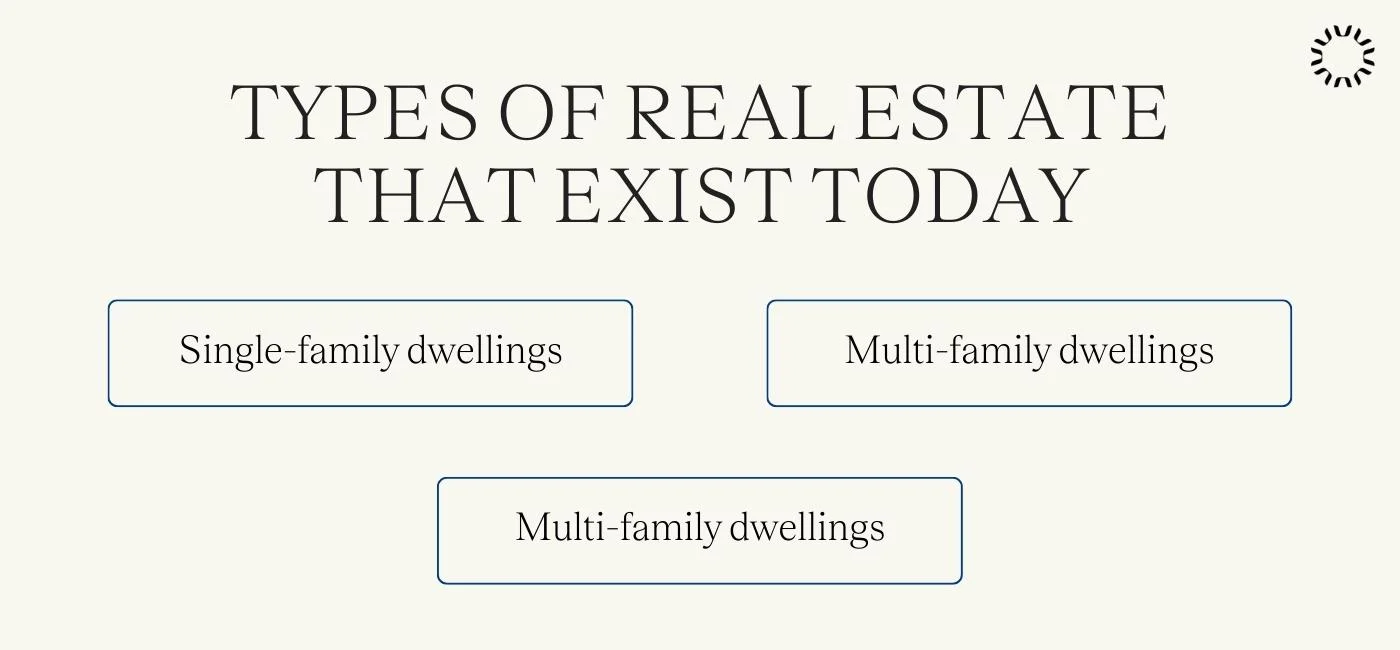 Reasons to invest in property in Spain
Do you want to fulfil your dream of building wealth with real estate? Well, at VIVLA we have the ideal model for you to increase your wealth progressively.
Here are some of the reasons why you should invest in this sector in the coming years:
1. Passive income
Of course, we couldn't start any other way than with passive income.
This income does not come from direct work or effort, but from a structure or system that works without your direct involvement.
In the case of real estate, the most practical way of billing is through rents. This is residual income because it is paid by the tenant. Therefore, real estate is an excellent option to receive money on a constant basis.
2. Expanding market
On the other hand, it's very exciting to feel that you are participating in a sector that is constantly expanding. It's true that the covid crisis hit real estate hard, but the truth is that we could not find a better alternative in the long term.
Spain remains an attractive destination for both migrants and tourists. Thus, family and holiday homes are an excellent option to increase wealth, especially if you opt for VIVLA.
Make a one-off investment and enjoy 6 weeks a year in triple A destinations to live the life you've always dreamed of.
3. Long-term security
Closely related to the previous point, when it comes to investing you have to think about what you will receive tomorrow as well as what you will get in ten years' time.
A serious real estate project like VIVLA's will give you the peace of mind you need on a day-to-day basis. You know that your money is in good hands and that if everything goes well your wealth will increase in a very short time.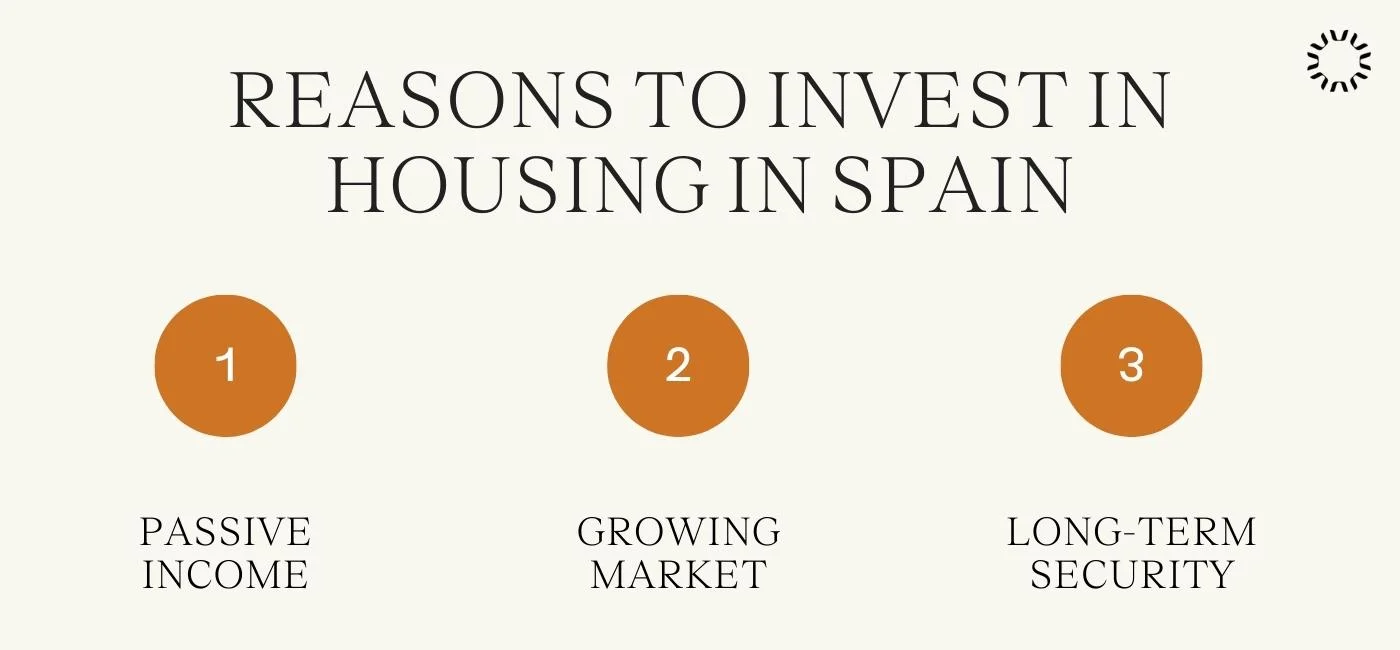 Increase your wealth with VIVLA
If you are looking for an option to grow your wealth in the medium term, it's time to take a look at what we have at VIVLA.
Here we give you the opportunity to acquire a fraction of some of the best luxury villas and houses in such exotic destinations as Madrid, Ibiza, Costa del Sol or the Pyrenees.
Yes, we know you've always dreamed of having a holiday there, but why have it for just one week when you can enjoy it for up to six weeks?
That's what we offer you at VIVLA, the possibility of having this property for you to live there for 6 weeks a year. We take care of all the logistics, repairs, preventive maintenance and even filling the fridge. You take care of having a good time with your colleagues.
In addition, it has been proven that luxury properties give the best long-term returns. The finishes, premium materials and location make them some of the safest assets over time.
That's one of the reasons why you should definitely have luxury homes in your investment portfolio. Now with VIVLA you will get it in a very short time and with up to 100% financing if you do not have the full amount of money.
So, go to the website now, fill in the form and wait for one of our agents to contact you. We will be proud to help you achieve your dreams, let's make it happen!