The new normal: remote work is here to stay
Goodbye to traffic jams, rushing, missing the train or leaving your umbrella at home. Remote work is not a whim anymore. It already existed a few years ago: it exploded during and after the pandemic, and is here to stay. We can live more flexibly now.
There is no doubt that the pandemic has brought a series of physical and emotional changes that we are still sometimes trying to get used to. But some of these changes have had a positive impact on our occupational health and have therefore contributed to improving our daily lives. This is the case of remote work.
Although remote work became a real challenge during confinement, especially to those with children around, it also made work-life balance easier. It gave us more time to spend with our loved ones, some time to breathe in the moment we were caught in, (aka mindfulness), and it allowed us to do more things during the week apart from commuting and making dinner.
Many companies have fully embraced working from home, either fully or in a hybrid form, due to how well it has been received by employees who prefer more options in terms of mobility and having a more flexible workplace.
Goodbye to traffic jams, rushing, missing the train or leaving your umbrella at home…. Remote work, which was introduced for many people two years ago, is still a trend today in most companies, which have evolved to look for hybrid and more sustainable ways of producing while leading to more profitable and efficient work.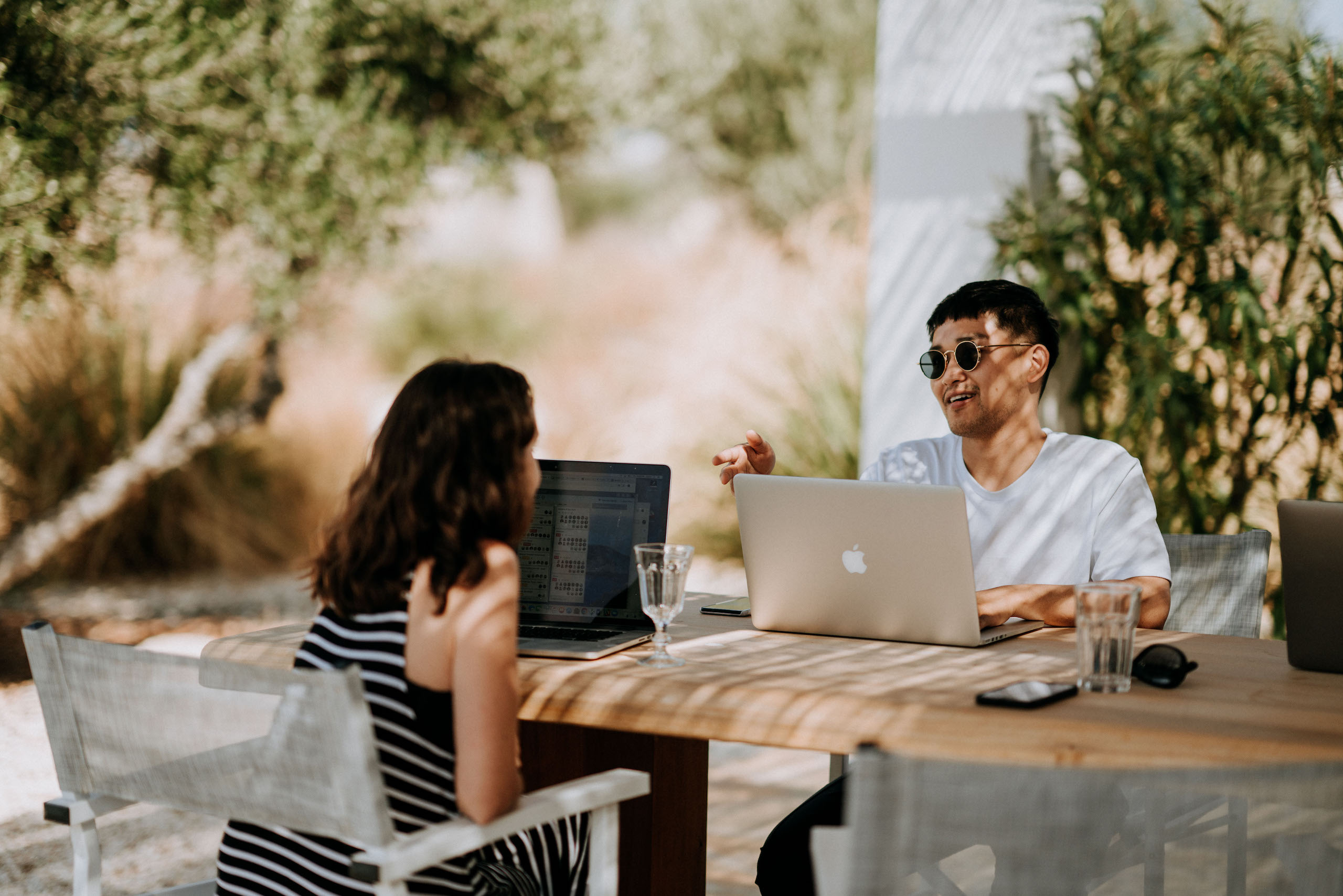 Working from home has not only been a solution to COVID-19, but has also brought about a real revolution in the work environment. According to a survey conducted by the employment website FlexJobs in the United States, 95% of respondents say that their productivity has increased thanks to remote work.
But how has telecommuting changed our lives? Today we show you the benefits of remote work and how it is affecting the planet and everyone's quality of life.
In search of greater work flexibility
One of the factors most valued by job seekers is the compatibility of working hours with personal and family life.
Gone are the days of endless working schedules: having time for oneself and loved ones is now much more valued, especially in the wake of confinement and mobility restrictions, which have accelerated this trend. Working remotely offers work flexibility, an antidote to the rigid 9am to 6pm office hours we are used to.
Precisely in this flexibility lies the secret of job satisfaction: up to 77% of employees consider work flexibility a very important issue and highly value having a work-life balance, which has a direct impact for companies on employee loyalty and much more effective talent retention. Also, as we have already seen, it increases productivity, but also reduces stress and boosts personal satisfaction.
Improved quality of life
Since the pandemic, a major phenomenon has occurred that has reversed decades of urban gentrification: for the first time in years, people have moved out of big urban areas and returned to more remote locations in search of a higher quality of life.
Thanks to technology, many jobs can be performed simultaneously and synchronously from anywhere in the world. This evolution is on the rise and more and more people are opting for new ways of working to avoid being dependent on a physical office and to be able to live wherever they want.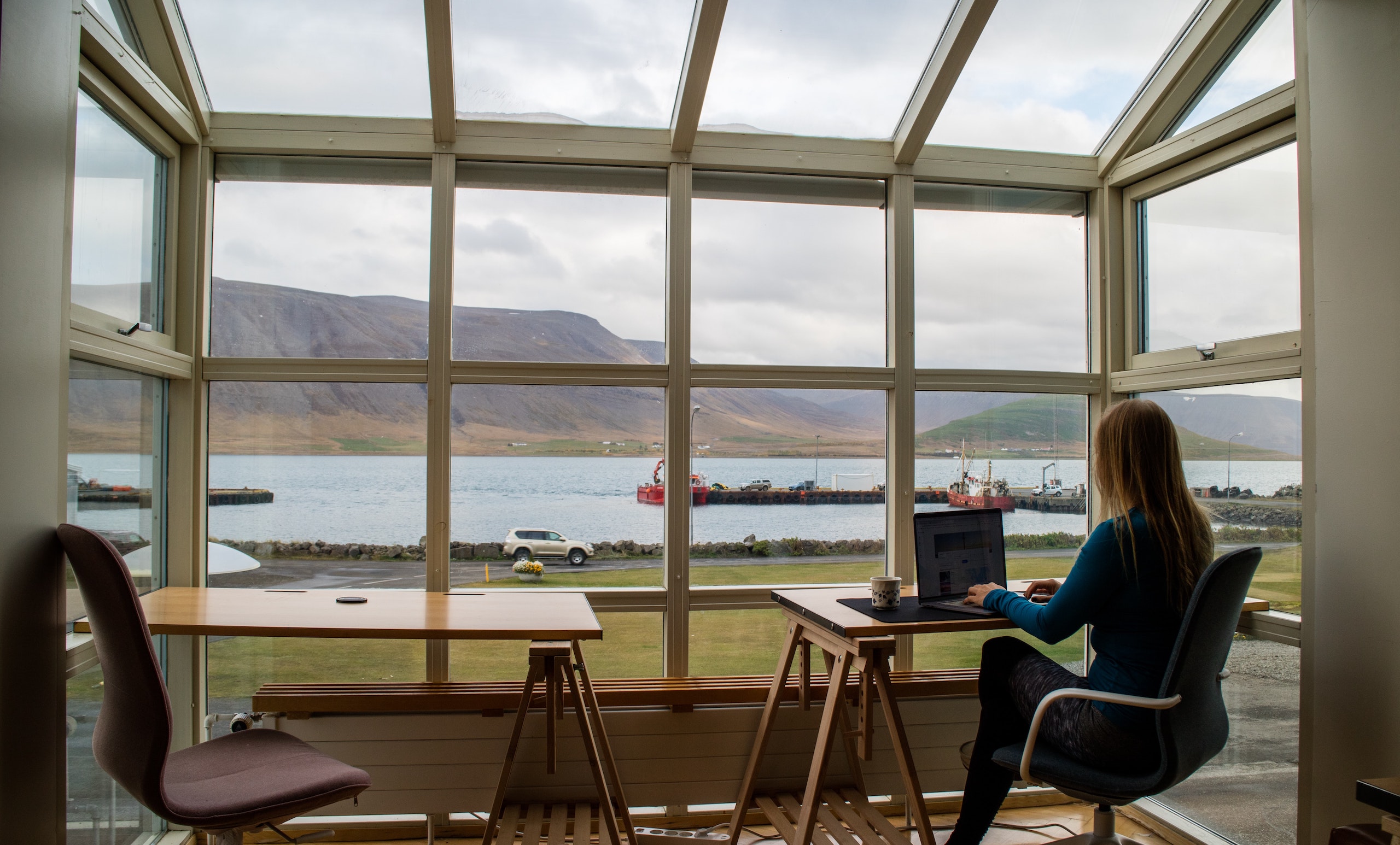 Betting on the future
Teleworking has not only been positive for employees or for companies. It has also been a very positive element for the health of the planet. It can be a very effective solution to private car use, and with it, to major traffic jams and high levels of air pollution. Just one day of teleworking a week saves up to 406 tons of CO2.
But not only that: working from home also reduces the use of non-renewable resources, paper consumption and also the level of noise and chemical pollution. More than that, it has also redistributed and diversified the economy to other areas of the country, affecting centralization, a tendency that has been going on for decades in many countries of the world.
Working from anywhere you want is not a whim anymore
Working in a way that allows us to enjoy the life we want, in the place where we are happiest, is becoming easier. Remote work is the perfect tool to achieve this, but other models and solutions are emerging to help build the life we really want to enjoy to the fullest.
For example, why not take advantage of work flexibility and work for part of the year from an amazing home in a dream location you've always loved? Now it is possible thanks to innovative and flexible property purchase formulas such as the one we offer at Vivla.
Thanks to the Vivla model you can access a spectacular second home, buying only the part you need to enjoy it with your family and friends. Purchasing a ⅛ fraction of each property gives you 6 weeks of use and enjoyment per year, which you can reserve whenever you want. It also means significant savings on maintenance costs, making owning a second property much more cost-effective.
Vivla takes care of the whole process of buying and maintaining the property and making sure you have everything you need before each stay, so you don't have to worry about anything at all.
You can have the vacation you want, without the hassles, obligations or maintenance of a traditional purchase. And all this with exclusive access to VIP services that will make your vacation an extraordinary experience.
If you want to know more about flexible second home purchase options, don't hesitate to visit our website or read our FAQs.