Real Estate
·
10/03/2022
·
—
Brief guide to buying property in Spain
Buying a house in Spain is common practice among visitors who fall in love with the country. In this article you will find a detailed guide with all the steps and essentials you need to know as well as all the costs involved.
Many foreigners choose to spend not only their big annual holidays in our country, but they also decide to stay for longer periods of time and some even decide to buy a home in Spain. However, not all foreign buyers are well informed about the necessary steps that are involved in the buying process.
Spain is a very sought after destination. It attracts millions of tourists each year mainly because of its excellent weather and its tasty cuisine. Many foreigners choose to spend not only their big annual holidays in our country, but also decide to stay for longer periods of time and some even decide to buy a home in Spain. Coastal areas such as the Balearic islands or Marbella are the most preferred spots, but there is also high demand for urban areas like Madrid and Barcelona.
Spain is above world's average when it comes to attracting foreign long-term visits, but not all foreign buyers are well informed about the requirements and necessary steps that are involved in the process of buying a home in Spain, so keep on reading to find out more about the process.
How to buy a home in Spain
Spain does not impose any limitations to non-citizens when it comes to buying property or land. The only requirement is having a NIE (Foreign Nationals Identity Number). This is the document that legitimates the buyer in any home purchase agreement, and is also used to pay all related transaction costs and taxes. You can get your NIE number in any of the national police issuing offices and also at the Spanish Embassy of your country of origin.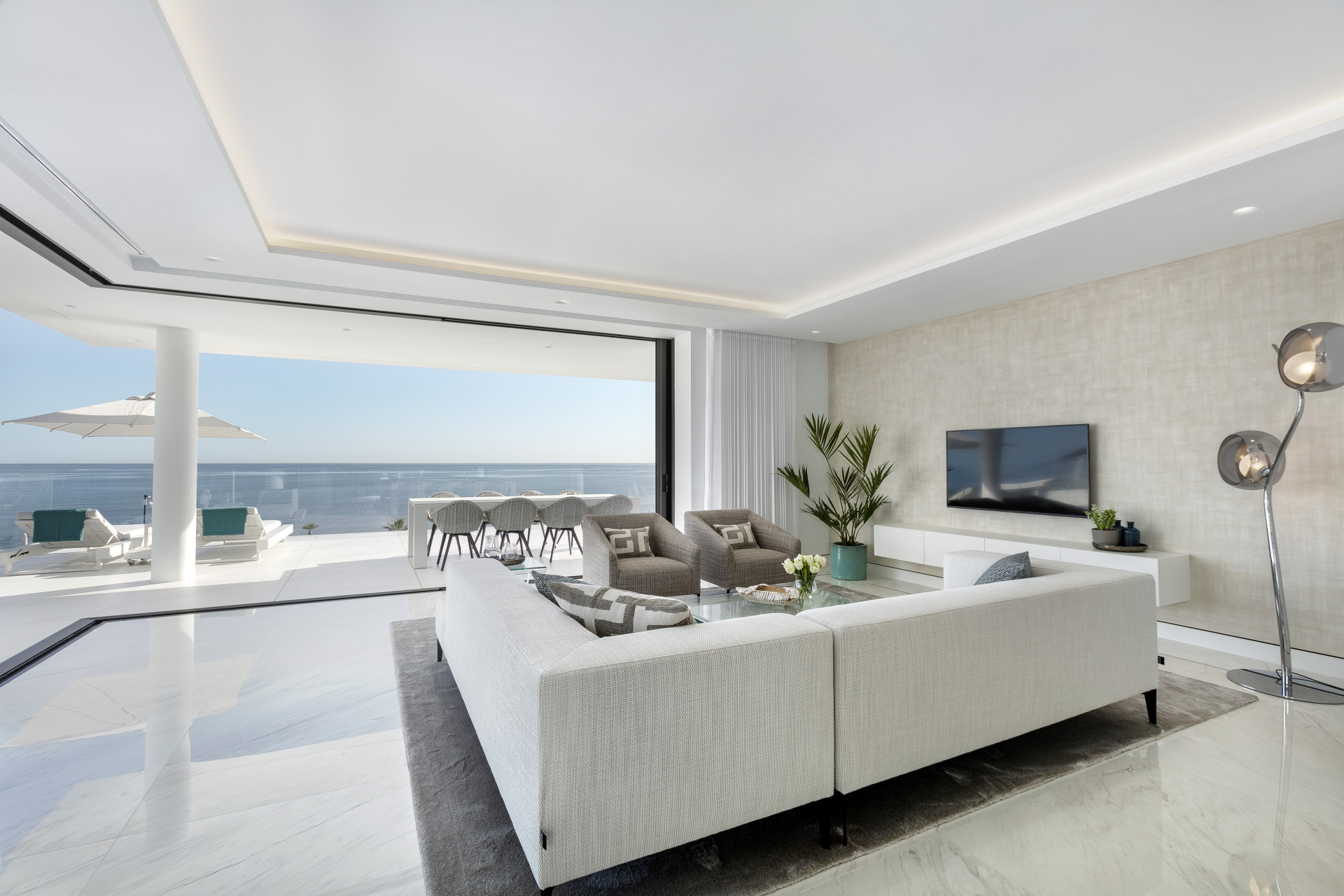 It is also advised to open a Spanish bank account, since it will make due payments between buyer and seller a lot easier as well as those due to the tax office.
This is what the home buying process in Spain is typically like:
House Hunting
It is best to start your house hunting process through a real estate agency or specialized website. This stage can last a few months. This is normal, as buying a home is a really important decision and there are many factors to take into account, such as the type of property or the location you prefer. It's a good idea to bring in an expert's opinion, such as an architect or home inspector to have a look at any house you like.
Negotiation
When you finally find the house you want to buy, it's time to negotiate the price. If you are house hunting on your own, you have to keep in mind that homeowners in Spain usually list their homes for sale at high prices in the hope of getting a decent deal so there is always some room to negotiate.
It is a good idea to check the catastro de la vivienda or home registry office in order to have all legitimate information about the real square footage of the home, the year it was built, and other pertinent information that will help you estimate the real value of the house.
It is also important to do your research about the market value of the home. You can use common online tools like those offered by banks online, like bbva valora or in some real estate websites like idealista.
Do the necessary checks
It is important to check all legal information on the house, like who the legal owner is, and make sure there are no pending payments like mortgage payments or debt accrued on it. You can check all this information in the land registry, also known as Registro de la Propiedad in Spain.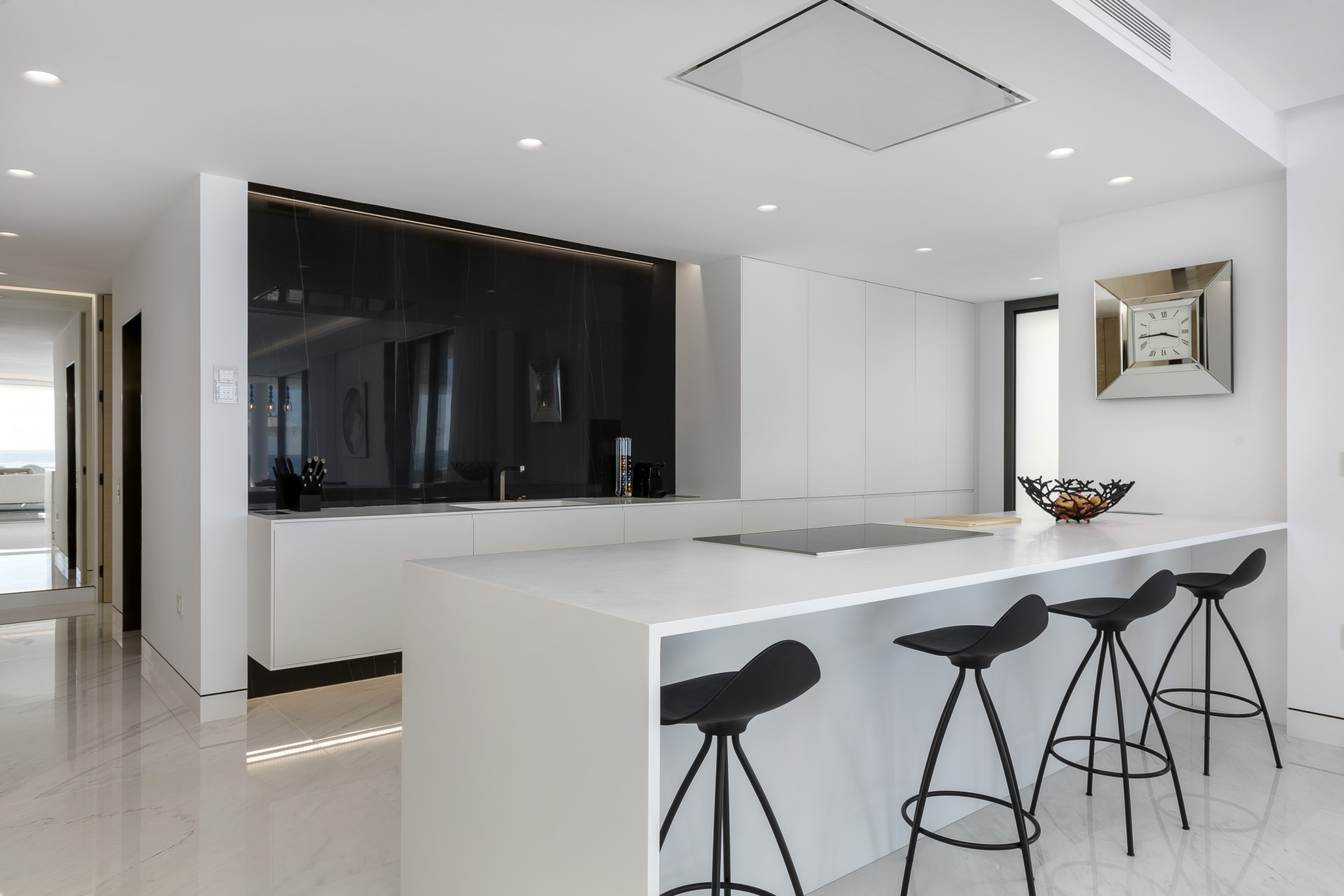 In Spain it is not very common to hire a home inspector prior to the sale. However, you can make an agreement with the seller to have the property checked and hire a private contractor for it.
Deposit Contract
Once you have checked that everything is ok with the house, you can sign what is commonly known as "contrato de arras" or a deposit contract, also known as an earnest money contract. It's a formal reservation of the home for the buyer, in which he or she gives some good faith money, usually 10% of the total sale price, in order to secure the property.
Home Financing
After the deposit contract is signed, there is usually a short period in which the buyer gets financing in case he or she needs it. This period is usually shorter if the buyer gets a pre-approval from a bank at the beginning of the house hunting process. It is important to talk to different banks in order to see what mortgage options and conditions each of them offers as numbers can greatly differ from one place to another.
Home Appraisal
If you are taking a loan, a bank representative will have to visit the property in person in order to have the home appraised, that is, set a market value for it. The owner is obliged to facilitate this step of the process.
Closing Escrow
This is when both parties finally meet before a notary public and honor their responsibilities to each other. This is also when you need to pay the remaining 90% on the selling price of the property. Both buyers and sellers sign the deeds and the selling of the house is finalized.
Land Registry
After escrow, it is the notary public who usually registers the new owners' names on the deeds of the property. At this moment all taxes related to the house purchase, usually capital gains taxes need to be paid.
Transferring utilities
This is usually the very last step of the buying process. You have to contact utility companies and change the name and bank of the account to yours. It is usually cheaper to transfer the account under your name rather than creating a new one, as there are additional fees that companies charge for opening new accounts.
These can seem like many different steps to deal with in a foreign country, but it is not uncommon to find professional services specialized in helping foreign buyers go through a buying property process in an easier and more efficient way, like those offered by Vivla.
Taxes and other costs when you buy a house in Spain
Knowing all taxes that come with buying a house is very useful in order to have a clear picture of all the costs you will need to face during the process.
Property transfer tax. This is usually applied to second hand property and the amount can oscillate between 6 to 10% depending on the region where the house is located.
Capital Gains Tax (CGT): this is usually 10% of the total value of the property in the case of newly built homes (except in the Canary Islands, where they have their own taxes). For any other type of property, capital gains taxes are usually a fixed rate of 24% for non-EU residents, and 19% for EU residents or citizens from Norway or Iceland.
Land Registry fees. This is a fee which is due to record the ownership of the property under your name once the sale is finalized. Fees are between 0.5 and 1%, depending on the price you pay and whether there is a mortgage involved.
Notary fees. All home sales have to be registered by a notary public. Due fees are regulated by the government, so they are all the same amount no matter which office you use
Some other annual taxes due when you own property in Spain are IBI or Impuesto sobre Bienes Inmuebles, which is an annual property tax, in some cases Impuesto sobre el Patrimonio or wealth tax, and income tax for non-residents.
The process of buying a home in Spain can last up to 2 or 3 months so it is really important to be well informed about each of the required steps, and if necessary, hire legal help so that you have all the support you need.
When you buy a house the Vivla way, we offer full legal assistance and we handle the whole buying process, so you can be sure the experience is totally hassle free for you.